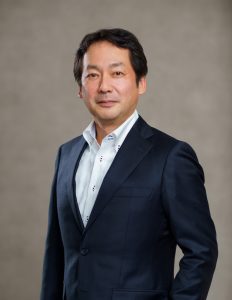 Kiyoshi Imagawa
Chairman and Managing Director
2020 is a defining year for everyone across the globe. As uncertainty continues to loom over businesses and economies, organizations are challenged with decisions to preserve business continuity and build corporate resiliency.

However, our focus at CTC Global Singapore remains clear.

As a leading IT organization with over 50 years of experience in the industry, our company is consistently on the forefront of innovation. To achieve this, we work closely with our parent company – ITOCHU Corporation, headquarters – CTC Japan, and our counterparts in CTC US to enhance our exchange of technology-related information and be updated on the latest technological trends. Long-standing strategic alliances forged with the technology leaders over the years have also enabled us to deliver the most relevant, high performing and cost-effective solutions to boost our customers' business strategies.

Singapore is a regional hub for innovation and technological development. As a hub of choice for companies to operate their regional offices, the country is a proven catalyst for IT growth. Being the Chairman of CTC's ASEAN offices, it is my fervent wish to see even greater synergy among the group. With closer collaboration and leveraging on our integrated capabilities, the group's expertise, domain knowledge and portfolio of solutions will grow from strength to strength – which in turn, will enable us to deliver value-added IT support for our customers' ASEAN offices.

Our people form the second half of our success formula. I am proud of the people we have at CTC Global Singapore – a dedicated team of professionals who constantly work towards quality delivery, and who uphold the strong reputation that our company has earned over the years as a reliable total IT solutions provider. We firmly believe in instilling a sense of fulfilment and happiness in every employee, who will in turn, be motivated to go the extra mile and contribute to society through their responsibilities.

To all our customers and partners, thank you for putting your trust in CTC Global Singapore. With your continued support, we will grow stronger together. As your reliable IT partner, we are committed to delivering above and beyond expectations, every time.
---